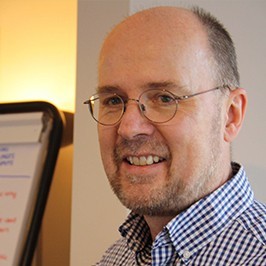 Business Solutions Senior Consultant
About
Tim understands how KT's critical thinking toolkit can provide value to clients, having previously been a client himself whose major organizational change project was facilitated by KT. Since 2007, he has worked with all levels of management in a variety of European markets.
Tim has a broad experience of training in a variety of formats, cultures and industries. The training focuses on how the KT tools may be used to the specific needs of that business. Participants will exit the session having made progress on the concerns they brought to the workshop. Tim draws on his 20+ years as a user of the KT approach, both as client and consultant, to help learners understand how the tools can provide measurable benefits to their operational work. Tim is fluent in English and German. 
Contact Us
For inquiries, details, or a proposal!