Train the Trainer
Available as:
In-house class
Public class
Virtual
In-Person
Essentials
Deepening expertise and sharing knowledge with an organization starts with establishing the right team to lead and facilitate this training. For over 60 years, our Train-the-Trainer programs, offered through our Leadership Development Institute (LDI), have been preparing Program Leaders within organizations with a blend of in-depth concept knowledge and instructor training. At Kepner-Tregoe, we intentionally use the term Program Leader, rather than instructor, because the responsibilities include activities outside the typical workshop environment. Through our Train-the-Trainer workshops, we equip Program Leaders to lead workshops and serve as clear thinking consultants who develop and implement programs designed to drive sustainability and align your organization for success.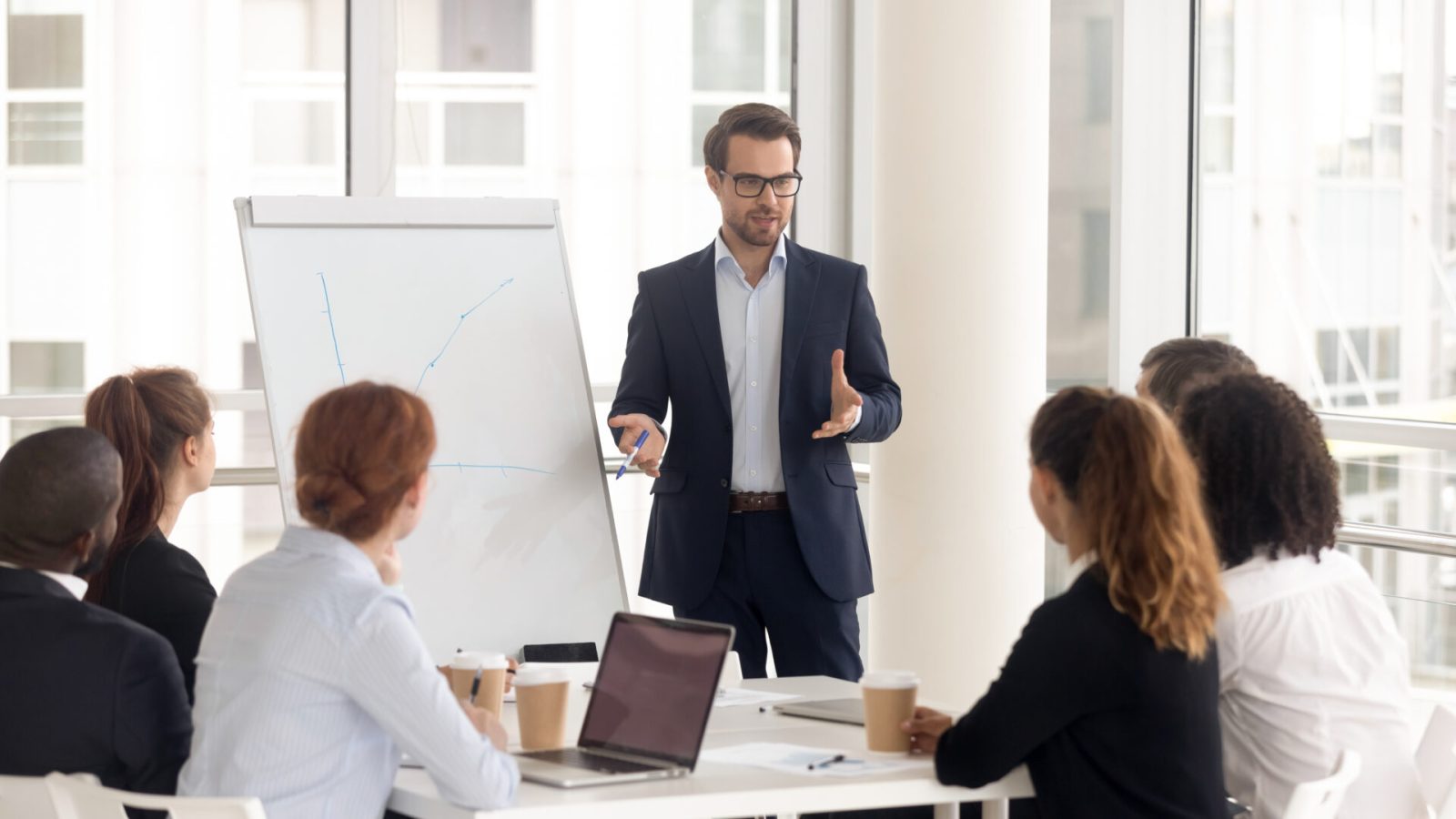 What You Get
10 days led by an expert instructor
Access to digital tools and resources
Preparation and coaching to deliver KT workshops in your organization
Observation and certification of delivery of first workshop, with coaching and feedback
Program Leader Certification
Certification Credits : 7 CEUs
Select Country
Malaysia

United Kingdom

USA

Singapore

China

Japan

Netherlands
Select Date
Oct 16 2023 - Oct 27 2023

Kuala Lumpur

Please call +60 3 7660 9128 for details
Sep 11 2023 - Oct 6 2023

Call 800-537-6378 for details
Jul 17 2023 - Jul 28 2023

Singapore

Please call +65 6256 6492 for details
Nov 20 2023 - Dec 1 2023

Shanghai

Please call +86 21 6101 0095 for details
Jun 27 2023 - Jun 30 2023

Tokyo

2023年度上期後半
詳細はお問合せください(03-3401-9521)

Nov 14 2023 - Nov 17 2023

Tokyo

2023年度下期前半
詳細はお問合せください(03-3401-9521)

Dec 19 2023 - Dec 22 2023

Tokyo

2023年度下期後半
詳細はお問合せください(03-3401-9521)
Contact us for future workshop dates
Contact us for future workshop dates
To see the total select country, date and number of participants
To see the total select language, date and number of participants
In this county services are provided by the official KT licensee.
* Before applicable taxes
Class seats guaranteed with payment. Seat reservations held for 72 hours.
Contact us to inquire for more details or have the workshop customized upon your corporate needs.
Audience

Individuals who have been selected by their management to bring the capability to deliver KT workshops into their organization.

Benefits

Through our Train-the-Trainer workshops, your organization will benefit by:

Maximizing in-house skill development capability and equipping your teams with advanced process skills .
Customizing the workshop for different audiences and providing authentic examples related to the participants' own environment.
Increasing results by investing in skill development.

Skills Developed

Acquire deep KT process understanding to confidently transfer the knowledge and skills to learners
Clarify capability development objectives and how they tie to business success
Identify areas of emphasis for development and how the new skills will be applied inside your business
Identify critical elements in your company's performance environment that support or hinder the capability development process
Support pre- and post-skill development and coaching to ensure skills transfer from the "workshop room" into the real world is maximized

Pre-requisites

Candidates must have previously attended a KT workshop matching the Kepner-Tregoe workshop they want to deliver (e.g. the candidate should have attended a PSDM workshop to be eligible to attend a PSDM LDI).

An interview by a Kepner-Tregoe professional and selection based on pre-set criteria.

Quotes

"For me, personally Kepner-Tregoe results can be measured in the hundreds of millions of dollars."

— Robert A. Lutz, Former Chairman, GM North America and Ford of Europe

Workshop Brochure

NA LDI Brochure
Contact Us
For inquiries, details, or a proposal!