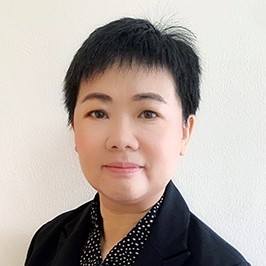 Business Solutions Senior Consultant
About
Jeng Yi has worked with Kepner-Tregoe for 16 years and has introduced her collaborative philosophy and critical-thinking capability to her clients in the metal and mining industries. While working with a global steel coating and painting company, she conducted a diagnostic on the Root Cause Analysis (RCA) process to identify areas for improvement.
Following the diagnostic, she collaborated with the manufacturing personnel to integrate KT's Problem Analysis methodology into the RCA process and streamline the workflows. Within a year, the Overall Equipment Effectiveness (OEE) performance increased from 77.66% to 90.17% with a 0.46% improvement on yield for the Metal Coating Line. Savings of US$816K were achieved in first 7 months of the project. 
Contact Us
For inquiries, details, or a proposal!