Client
A leading global pharmaceutical company dedicated to enhancing healthcare worldwide by providing innovative pharmaceutical products. Their commitment lies in improving health outcomes and ensuring high-quality healthcare solutions for patients and healthcare providers globally.
Goal
The client identified several key needs related to their Deviations as well as Corrective and Preventive Action (CAPA) processes. These needs included:
Addressing the issue of deviations not being closed within the regulatory compliance timeframe of 30 days.
Improving the timeliness of CAPA closures to ensure the prompt implementation of effective corrective and preventive actions.
Enhancing the overall effectiveness of their Corrective and Preventive Action (CAPA) processes.
Solution
The KT team undertook a strategic diagnostic of the organization's deviations and CAPA processes. We employed data science techniques and analyzed the organization across four lenses, namely People, Process, Technology, and Measurement in order to analyze each step of the process, from deviation occurrence to CAPA implementation (see Figure 1).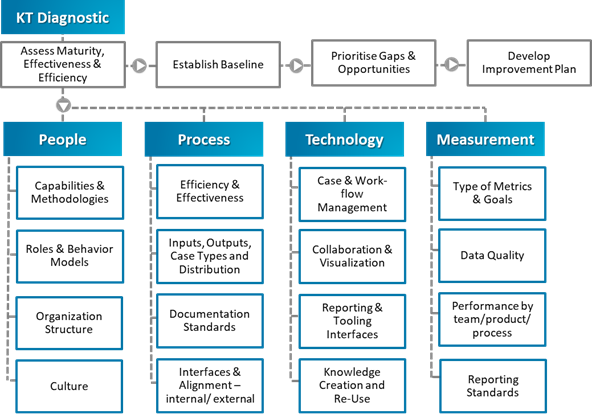 To gain a comprehensive understanding of the current state, Kepner-Tregoe data analysts utilized advanced data analytics and process mining techniques. By analyzing deviations, CAPAs, lab investigations, and complaints, they uncovered hidden insights and optimization opportunities. Process Mining, a powerful technique for analyzing and improving business processes, enabled the KT-client team to identify bottlenecks, inefficiencies, and make data-driven decisions for process optimization (see example in Figure 2).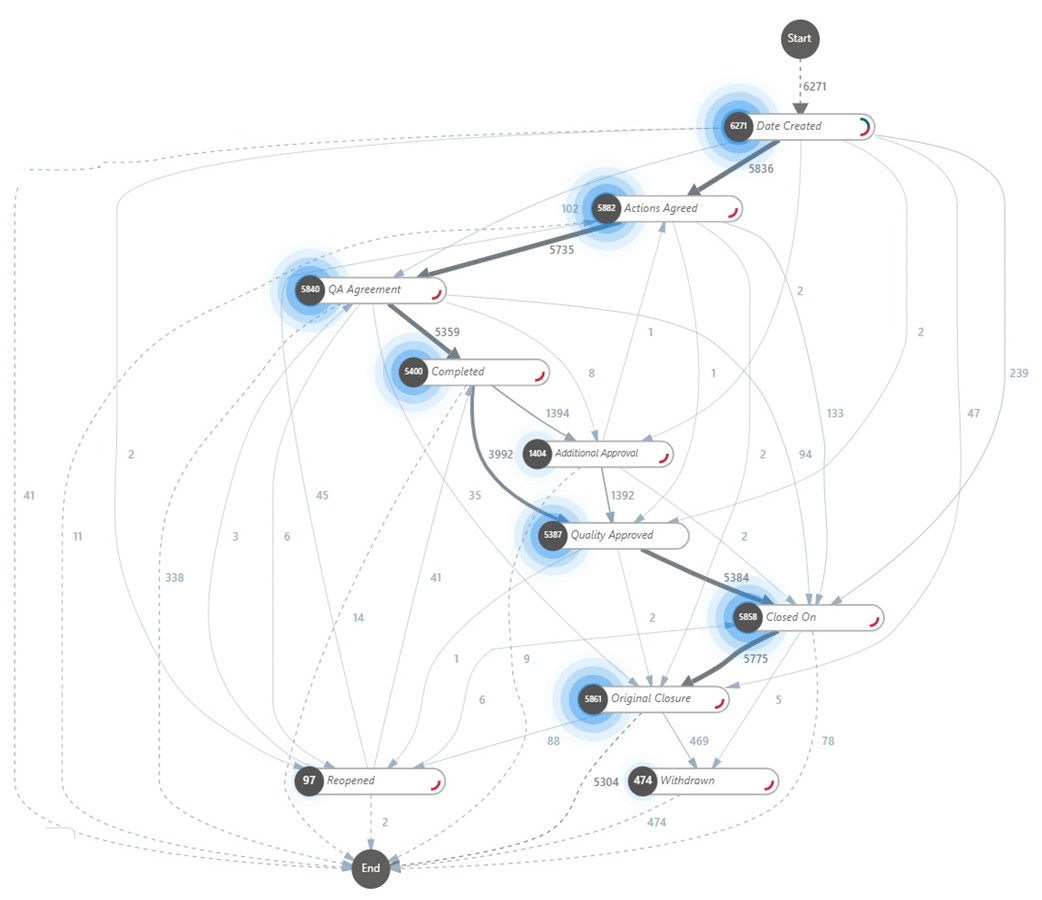 In addition to the data mining studies, the team engaged in interviews, meetings observations, as well as procedure and policy reviews. The analysis provided key insights by looking at the existing deviations and CAPA processes end-to-end. A meticulous case quality audit was performed, assessing documentation quality, and identifying areas for improvement.
Finally, the team reviewed training materials related to deviations and CAPA processes, identifying gaps and recommending updates or enhancements.