Chairman Since 2011, Director Since 2009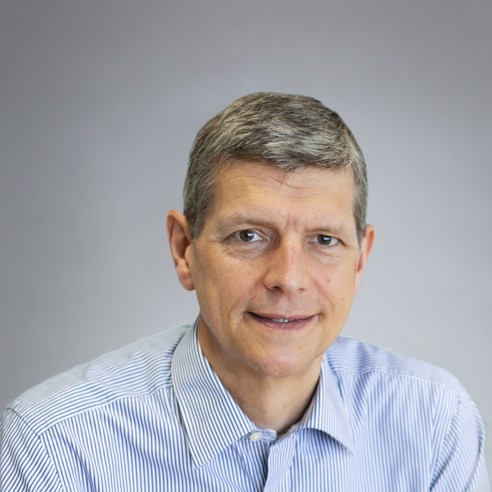 Key Facts
Andy Cook has been chairman of the board since April 2011 and an external member of the Board of Directors since October 2009. His association with Kepner-Tregoe began in 1995 when he was on the senior management team of Crosfield Electronics, later to become FUJIFILM Electronic Imaging, a UK based graphic arts manufacturing subsidiary of FUJIFILM. Andy led the deployment of KT methodology across the organization as well as the implementation of the long-range business plan.
After completing his MBA in 1998, Andy started his own consulting business, working with KT on several large consulting projects. In 2000, he joined FUJIFILM Electronic Imaging as managing director and successfully implemented a new strategic growth plan. Reporting to the Japanese based board, the company enjoyed strong growth across the Graphic Arts industry.
In 2002, FFEI won its first prestigious Queen's Award for Enterprise in the innovation category. In 2006, Andy led a management buyout of the company from FUJIFILM, becoming the majority shareholder and renaming it FFEI Limited. He went on to diversify the business into new growth markets of digital pathology and industrial printing winning an unprecedented three more Queen's Award for innovation in product design. Following success in the Industrial Inkjet market, in 2021 Andy led the sale of FFEI to UK based Xaar plc, a technology leader in Inkjet head technology. He continues to provide consultancy to a number of leading UK companies.
Andy has a broad experience leading and working at Board level, having sat on several prominent Boards including The UK Print industry PICON, Herts Chambers of Commerce and The Box Moor Trust, a large local charity. He is also sits on various local government business steering groups supporting economic development initiatives.
Andy has a Diploma in Electronic Engineering and an MBA from Ashridge Management College.
Contact Us
For inquiries, details, or a proposal!